I will be recording my audio books hopefully in January and with any luck and if I get a medical 'OK' I hope to return to standup comedy in May. Many people have asked me how much can you make doing comedy. When I first started I made several thousand a performance, but as people started to want me, I raise my fees. Now I get $3500 per personal appearance and 15K ver. 50% of the gate for stand up performances.
The Legendary Comedian from the 60's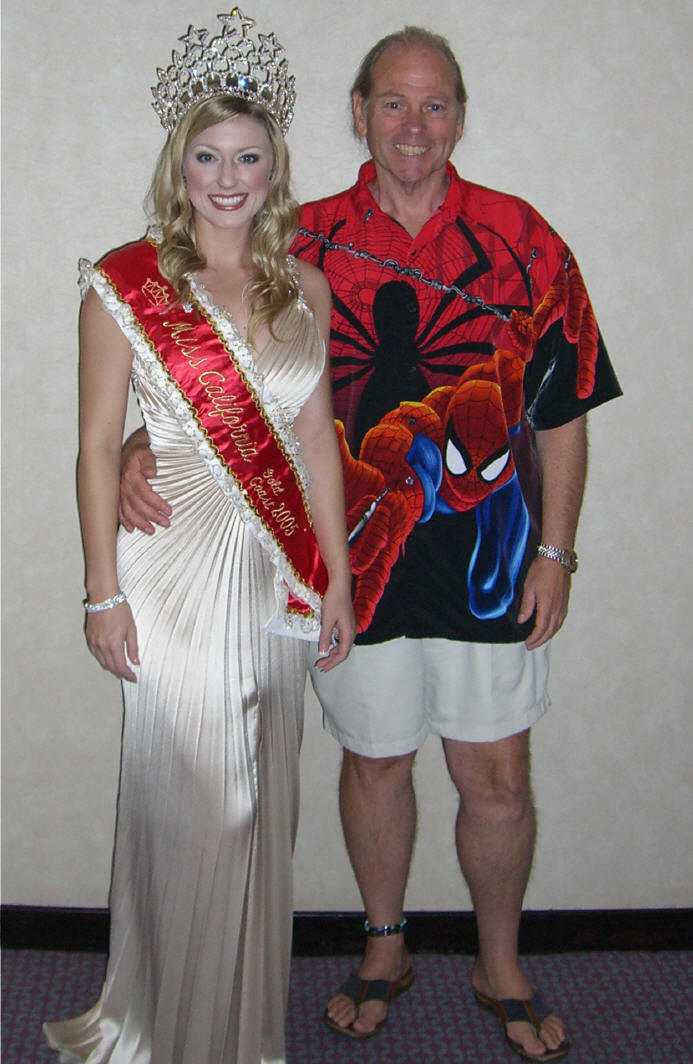 has returned to the stage.
Entertainment Critics have proclaimed Saint Bobby, has one of the most intellectual comedian ever to perform. His comedic stories contain stories within. Your imagination will be challenged and you will find an esoteric side of you, that you did not know existed. If you IQ is under 110, don't waste your time seeing him because you will never understand most of what he is saying. You would be much better off staring at the passing cars in your neighborhood.
His last DVD and TV Special taped May 21, in Ontario, California was a huge success. His last concert was the social event of the season and many attended. Here is a picture of the living legend with Miss California Gold Coast 2005. Notice he is wearing an original St. Bobby magnetic anklets on his ankle. It is a Bora Bora limited edition. These are the most sought after magnet bracelets and anklets that can be had at any price. People in Hollywood pay a premium just to say they have them.